Red supergiant's dim history unraveled by Hubble Space Telescope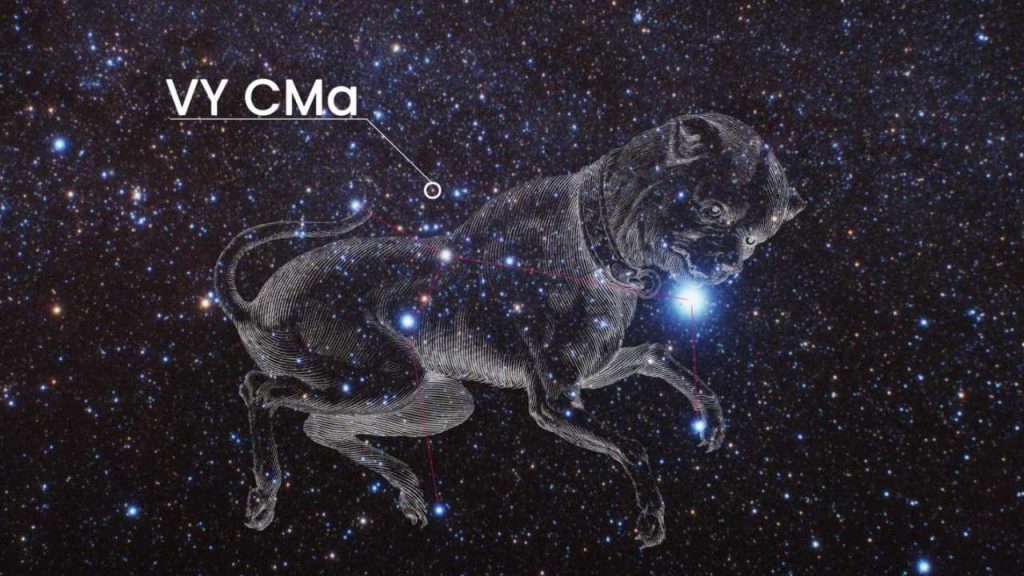 Crimson supergiant's dim background unraveled by Hubble Room Telescope
NASA experts have published a fresh study that sheds lighting on the key reason why the crimson supergiant VY Canis Majoris is continuing to grow dim, citing a phenomenon like the one which caused Betelgeuse to cultivate temporarily dim this past year. The brand new findings were permitted using information gathered by the getting older Hubble Area Telescope.
Early this past year, the iconic reddish supergiant star Betelgeuse amazed astronomers when it grew dim, stayed this way for several days, and then gradually returned to its anticipated brightness. Utilizing the Hubble Room Telescope, experts ultimately narrowed down the most likely reason behind that dimming: dust the effect of a 'gaseous outflow.'

A newly published research has discovered that 'the same procedures' behind Betelgeuse's dimming could also explain why reddish colored 'hypergiant' VY Canis Majoris inside the fantastic Dog constellation in addition has dimmed. This superstar, which NASA describes as a 'monster' because of its massive size, is a lot bigger than Betelgeuse.
At a significantly greater scale, the analysis reviews that VY Canis Majoris provides experienced several 'massive ejections of materials' that have resulted in the fading impact – this star is not any longer noticeable with the naked attention because of this. The dimming impact is just about the result of dirt due to the ejections, that is blocking the lighting.
The Hubble information was used to even more precisely determine when these ejections occurred, ultimately narrowing it right down to several situations that occurred in the 19th and 20th centuries.
In the beginning of its lifestyle, VY Canis Majoris had been a vivid blue supergiant star, gradually becoming a crimson supergiant over several million years. The scientists suggest the star could have switched back again to a hotter condition before once more cooling down, rendering it a 'second-stage reddish supergiant.'